Institutional memory is not a system. PARC is.
PARC® searches and retrieves individual survey questions, programmed questionnaires, and analytical reports and presentations, with all related materials a single click away.
It's simple, flexible and intuitive to use – an invaluable resource for survey analysis and management.
Thorough and Accurate
Find the results of every survey question you've ever asked and all associated project files. Then, quickly construct and export programmed questionnaires with complete, correct instructions and coding. Save on translation costs, too!
Flexible
Deploy throughout your organization, at the team level or as a client-specific or branded public-facing service, depending on your needs. Situation changes? Unlimited users can be added to or removed from an account.
Easy to Learn
Search, retrieval and storage functions are intuitive and simple to use. Your team will be up to speed in no time.
Safe and Secure
DigiCert SSL encryption and the Microsoft Azure platform keep your files safe and private, with access limited to designated users. User accounts can be secured with optional multi-factor authentication.
Global
PARC is capable of handling files in over fifty languages, and the interface can be customized to your specifications.
A Great Value
Reasonable annual subscription pricing with hands-on support and troubleshooting.
Ready to learn more? We'll show you around.
PARC helps prominent research organizations organize and disseminate survey materials.
SEAN COVID-19 Survey Archive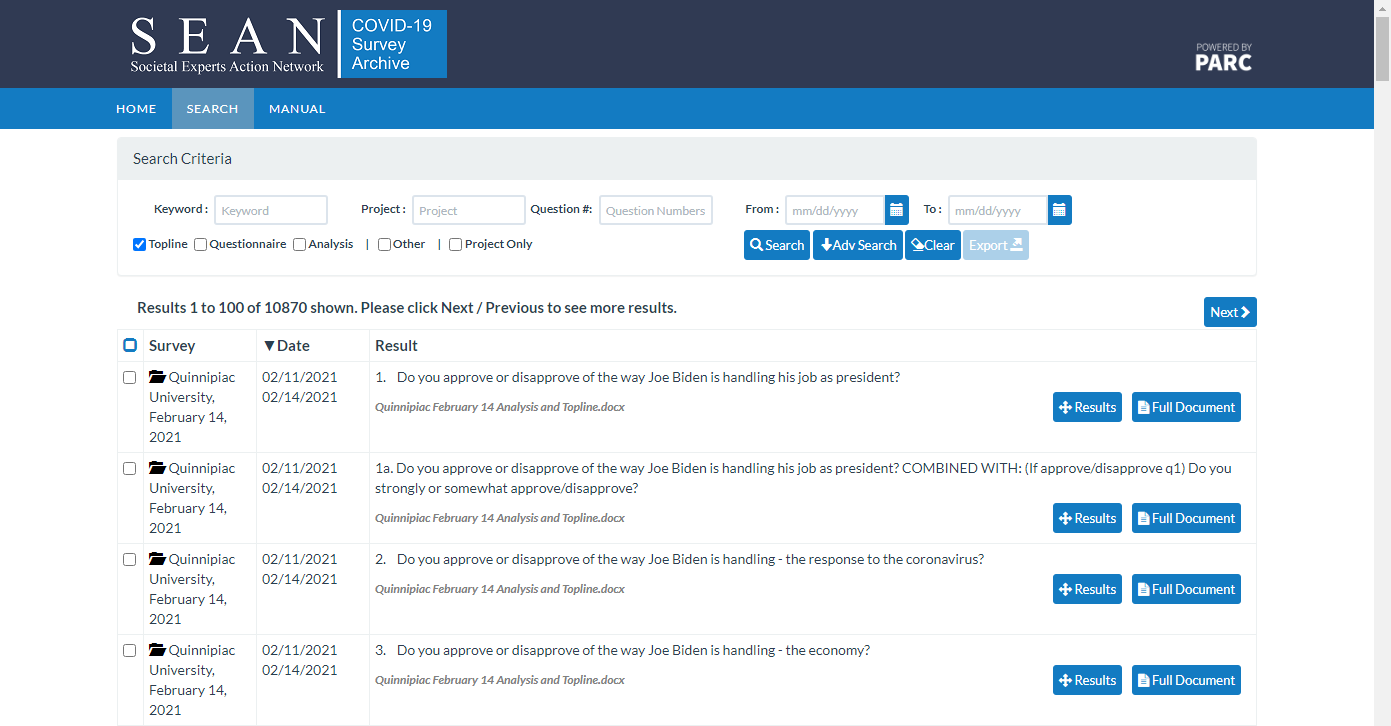 Created in support of the Societal Experts Action Network of the National Academies of Sciences, the SEAN archive provides open access to more than 1,000 probability-based surveys on the COVID-19 pandemic from the United States and 35 other countries. The system offers full-text and question-level search functions, enabling policymakers, the research community and the public at large to instantly locate results to more than 10,000 individual survey questions, as well as subject-specific reports, datasets, questionnaires and related files.
PRRI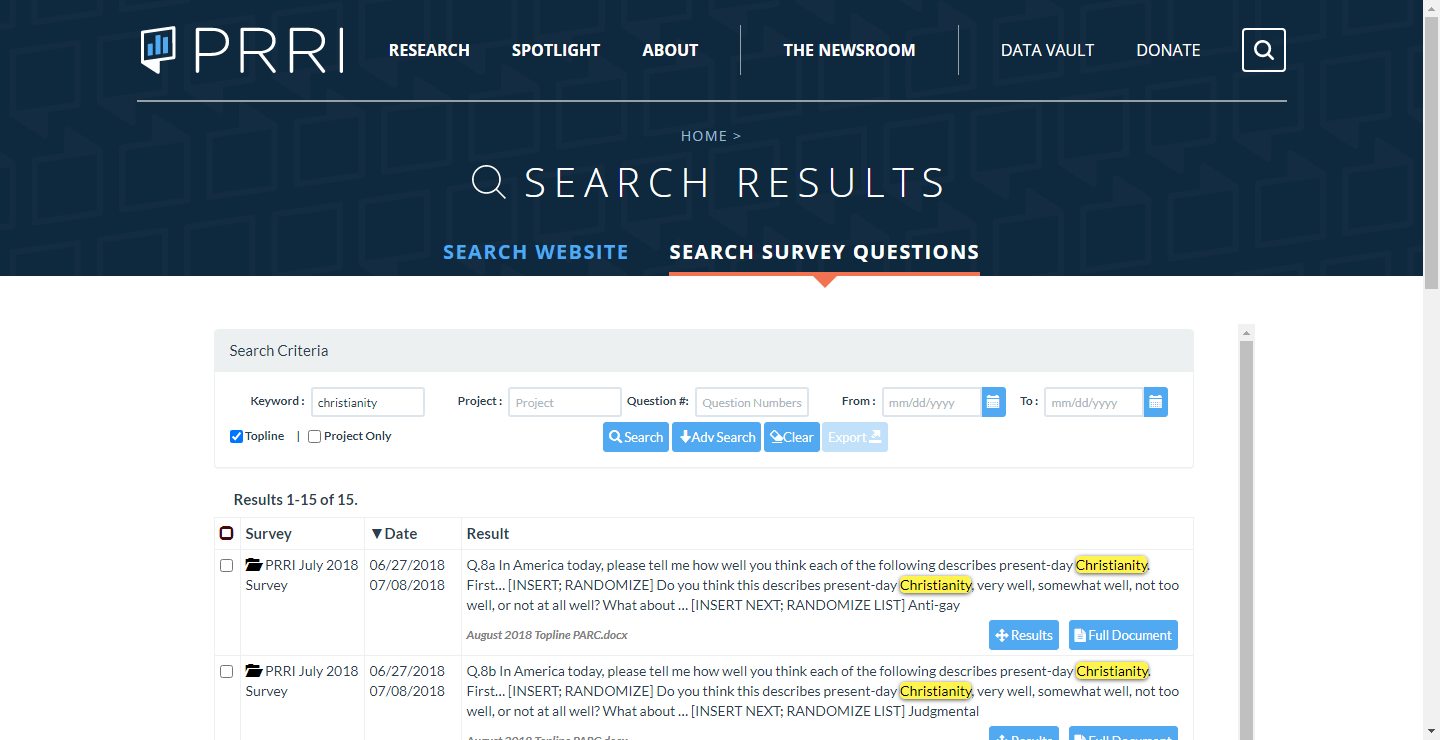 The Public Religion Research Institute uses PARC to make more than a decade of its polling results on religion, culture and public policy available to the public. PARC integrates seamlessly with PRRI's existing website, using an embedded interface that has been customized to match PRRI's branding and preferred search options.
Our current subscribers include...
Get started with a free trial account or personal tour today.
Let us know